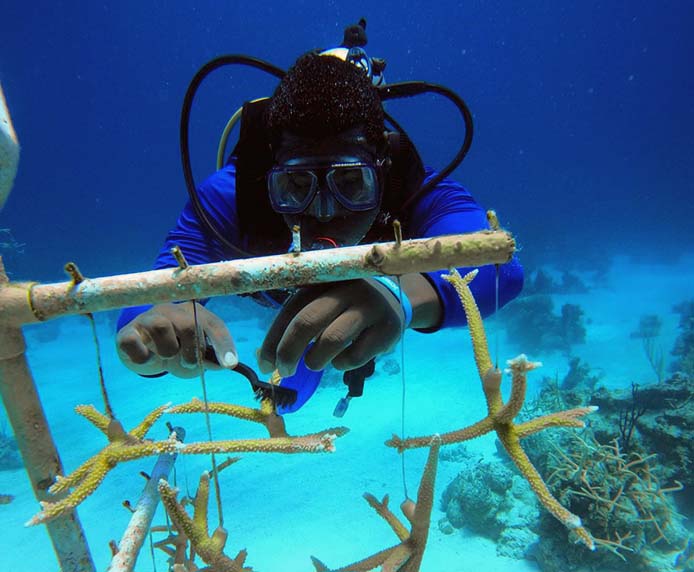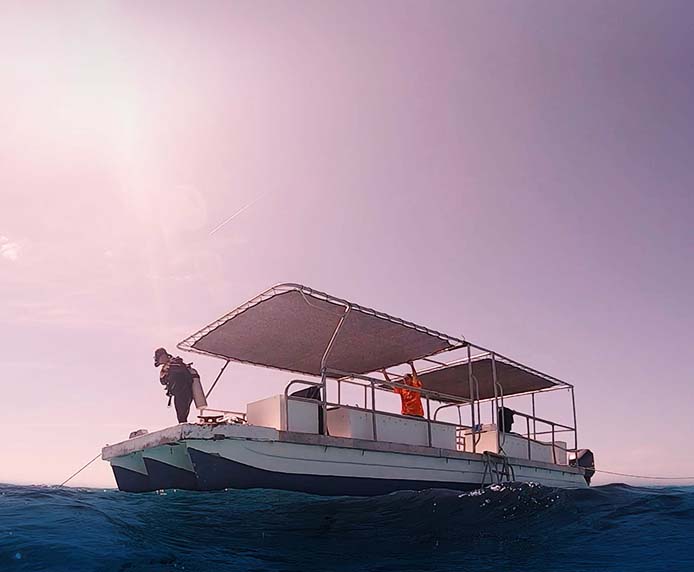 Corals are slow-growing organisms, with most species growing only one inch or less per year. Breakage of a single coral can therefore cause damage that can take years or even decades to repair. As a result, twenty-five coral species are considered threatened or endangered, including at least four species of coral (elkhorn coral, staghorn coral, pillar coral, and rough cactus coral) that are indigenous to Andros.
In addition to being endangered organisms, corals are also among the most important organisms to marine ecosystems. Coral provides a critical habitat for a wide range of marine organisms, many of which are also endangered or threatened. They also provide food for marine organisms and serve as an important source of nitrogen and essential nutrients in the marine food chain. Corals have broader benefits to ecosystems as well; they assist in carbon and nitrogen fixation, nutrient cycling, and protect coastlines from damage caused by waves and tropical storms. The destruction of coral reefs through aimless anchoring has a significant impact on the health of the marine ecosystem.
Creating permanent moorings are expensive as parts and equipment must be shipped into Andros. The moorings are installed by trained personnel using a high-pressure pneumatic hydraulic drill, which cements the pin in place. Trained scuba divers install the proper fastener, rope, and flotation device. The moorings also require occasional maintenance to repair broken ropes or other damage, which can result in additional expense as well.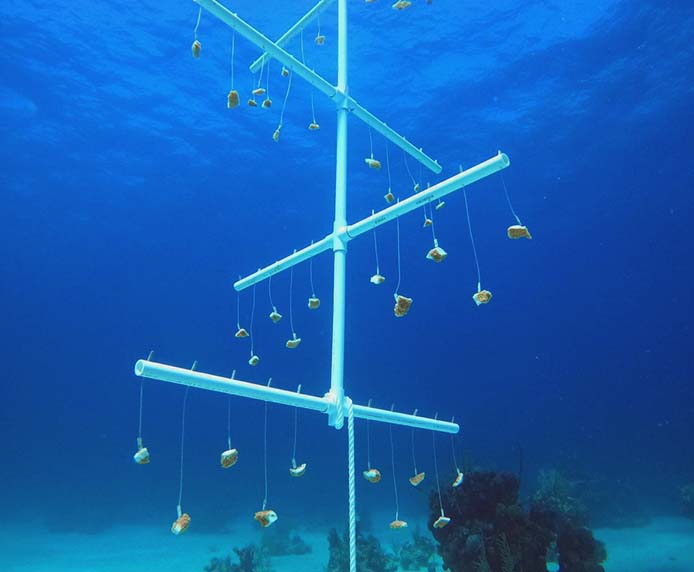 In the past, Small Hope Bay Lodge had established a number of coral nursery sites containing trees with multiple staghorn coral fragments that grow to seed and replenish coral die-off areas. The Foundation is now expanding both the number of coral nurseries, as well as the types of indigenous corals that are fostered in these nurseries. Through careful monitoring and care, these coral fragments can begin to grow and are transplanted back to a reef.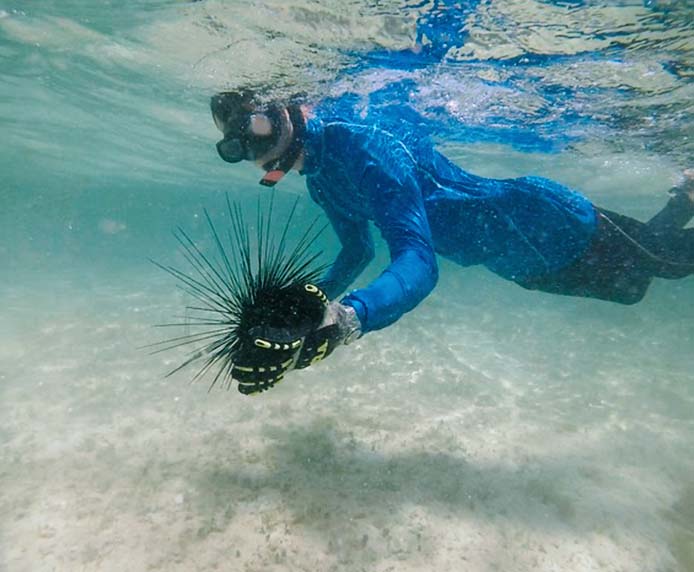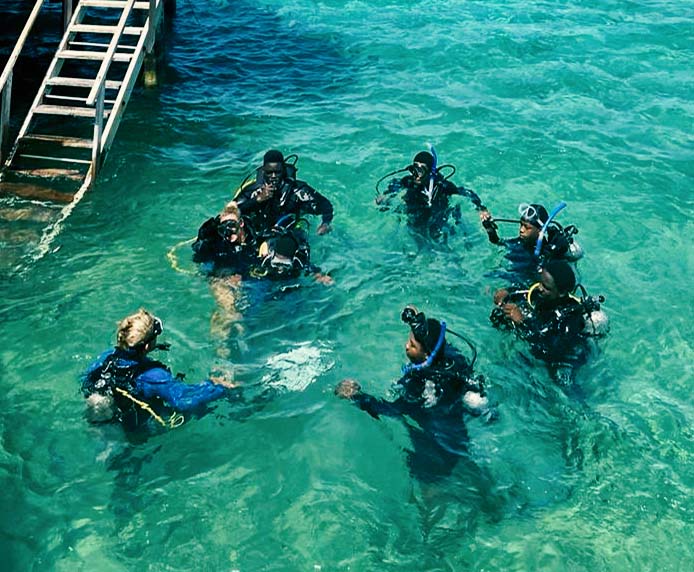 The programs were conducted by the Lodge out of its small profit.  However as the programs and the demand for services has grown, the lodge is simply unable to meet the demand and support for these operations.
That has now changed with the creation of the Small Hope Bay Foundation.  The Foundation is continuing to teach residents how to swim, snorkel, and dive, and about the marine life that exists around the Bahamas.
Presently the Foundation contracts Professional Association of Diving Instructors [PADI] certified dive staff at the Lodge to provide lessons to local students.  The Lessons include basic swim lessons as well as PADI Diver certification.  In addition to a trained professional staff, Small Hope Bay Lodge has infrastructure and equipment (e.g., dive gear, boats, scuba tank air fill facility) to provide the Foundation to use at an "at cost" basis.  This allows the Foundation to extend and leverage resources to advance the mission that would otherwise be prohibitively expensive.
The goal of these programs are two-fold: (1) to prepare disadvantaged youth for a future sustainable livelihood and career development; and (2) to foster and enhance the enjoyment and appreciation of the natural environment.  As a result, youth will be empowered with the skills and opportunities to work in the tourism-based economy on Andros, throughout the Bahamas, and beyond.  This skill training will help locals qualify for well-paying jobs on Andros Island as dive professionals and guides, of which the majority of positions are currently held by international divers.  These programs will focus primarily on children, although some swimming programs may be made open to adults to enhance their enjoyment and appreciation of the natural environment on the island.