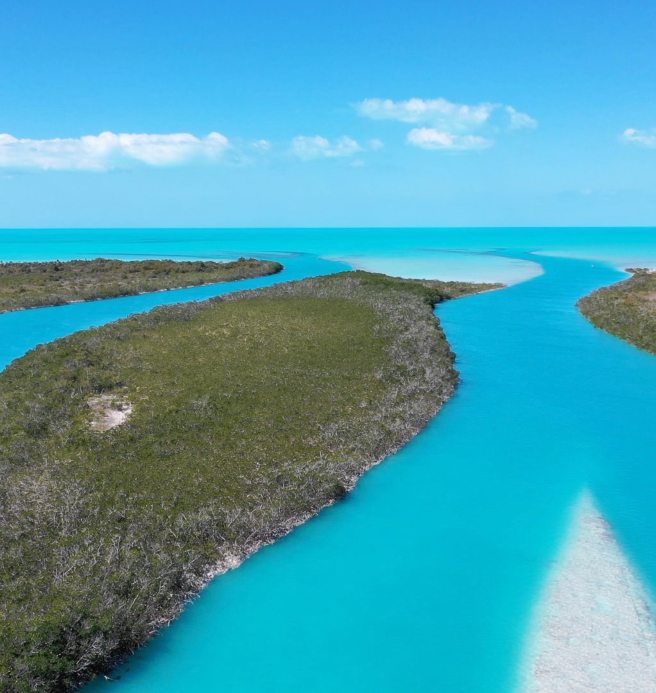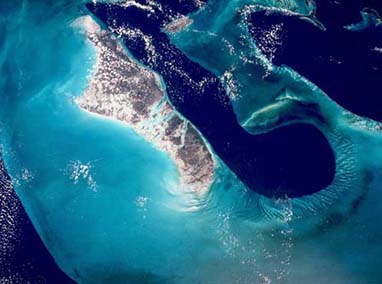 Andros is laced with thousands of miles of inland waterways and fishing flats. North, Middle and South Bights cut right through the island, east to west, creating a natural access to even more
flats on the west side of the island. Andros is home to world renowned bonefishing flats that attract fishermen from all over the world.
Wildlife on Andros
There are more than 40 known species of wild orchids on Andros, as well as endemic and migrating bird and butterfly populations. Other wildlife includes iguanas, wild boars and land crabs. In addition, the island has long traditions in boat building, straw work, and wood carving. Small communities established themselves up and down the east coast of the island, with the population around 7,500 where it remains today.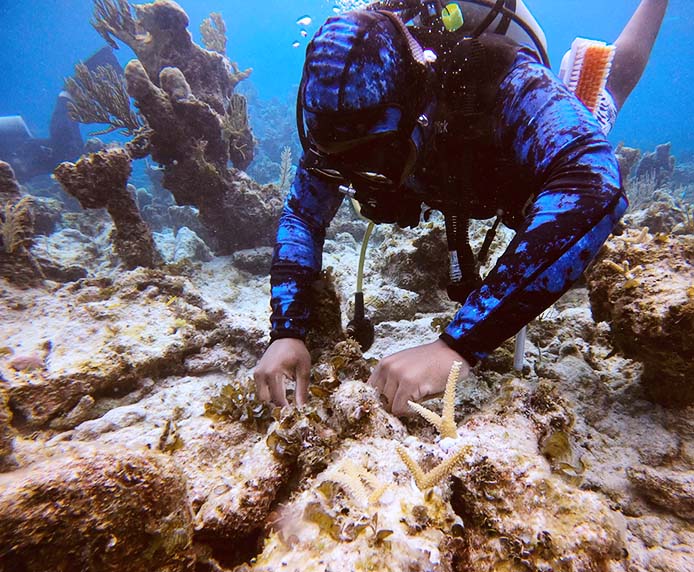 Oceans of Opportunity
Coral reefs occupy less than one percent of the world's ocean floor and yet they are home to more than a quarter of all marine species. Andros's reefs support diverse marine life and a large ecotourism industry. Tourists to the island are primarily drawn by its diverse marine resources, including SCUBA divers who come to explore the barrier reef and the Tongue of the Ocean, a deep oceanic trench neighboring Andros. The island is also home to a large number of blue holes, which are water-filled cave systems that attract many divers.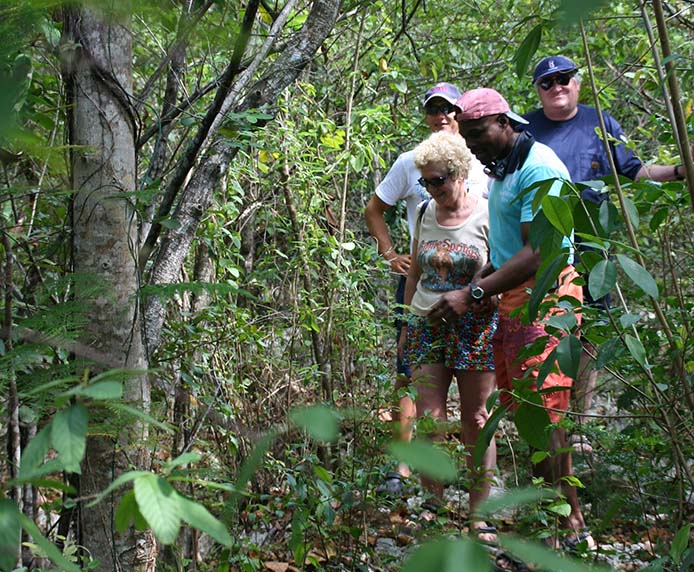 Local Growth
Approximately 50% of all employment on Andros is ecotourism-based. These jobs make up approximately 45% of the island's GDP. Economic opportunities are scarce for the local population and through the creation of our diving programs and capacity building for future opportunities and career growth for the local population the Foundation seeks to make a difference in the lives of current and future generations.