Donate with Paypal
---
Donate with Cocatalyst
---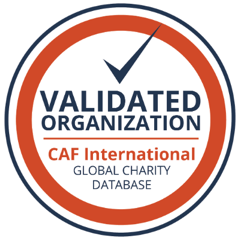 CAFS donation
We are pleased to announce that we are now able to receive donations from our friends in the United Kingdom and Canada through the Charities Aid Foundation [CAF].
For our Canadian friends please visit CAF Canada.
For our United Kingdom, friends please visit CAF in the UK:
www.cafonline.org or by contacting CAF in the UK:
Email – enquiries@cafonline.org
Phone – 03000 123 000
---
Please contact us about any estate planning questions you might have. Email us at info@smallhopebayfoundation.org.
Please contact us if you wish to make a gift of any dive gear, boats or any other physical item you might be thinking of info@smallhopebayfoundation.org.
---
The Small Hope Bay Foundation is committed to the highest practices of ethics and integrity. We have contracted with Harbor Compliance to ensure that we are registered with every state in the United States that requires nonprofits to register for fundraising. Integrity and credibility are our values, and we go above not just the law but the spirit of the law.